DESIGN SOLUTIONS FOR WATER
Hurley built its name on inventing innovations for water. The Design Solutions for Water campaign concept was crafted around the idea that everyone is designed for something, and Hurley designs product solutions to help you achieve that in or out of the water. We wanted to highlight our innovation ethos while also shedding light on some of our newest products. To bring this concept to life in a meaningful way, we created a series of videos in which World Surfing League athletes Carissa Moore and Kolohe Andino open up and tell us their story, aspirations and point of view on product innovation. To distribute the message beyond video we created a unique "Design For__" slogan per feature athlete and pairing product.​​​​​​​
4X World Surf League Champion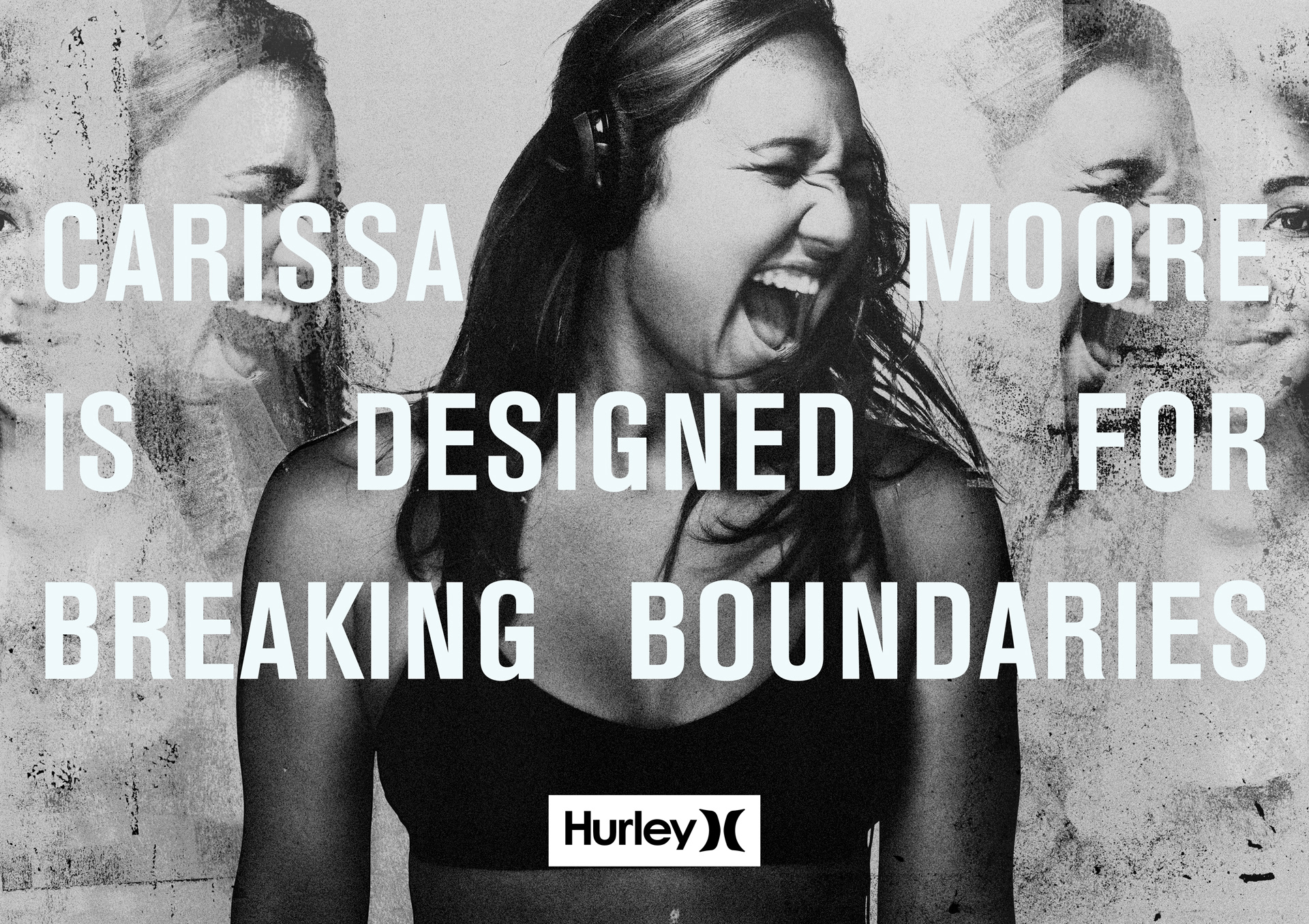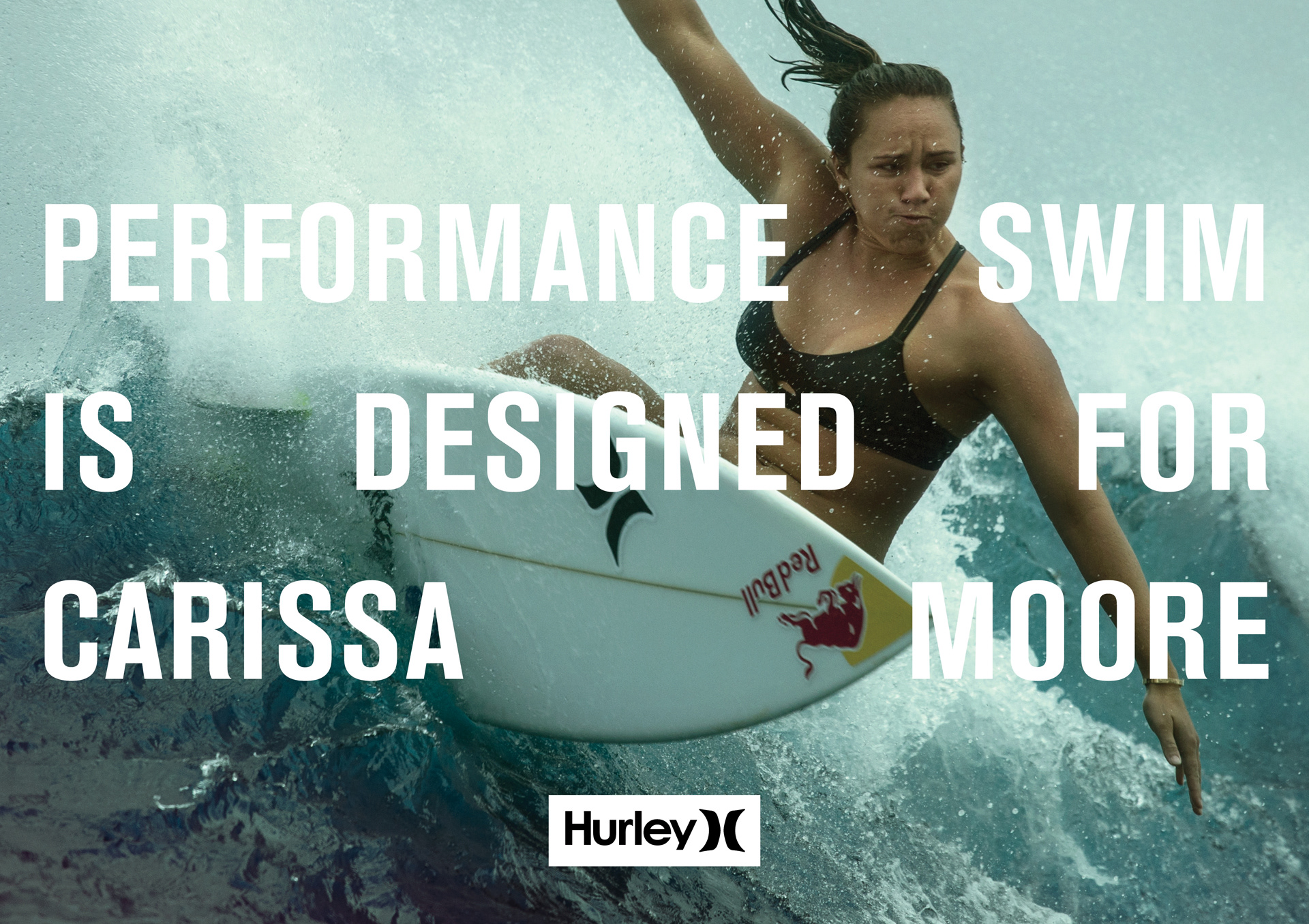 HOME PAGE:

WOMEN'S FEATURE
KOLOHE ANDINO
Professional Surf Athlete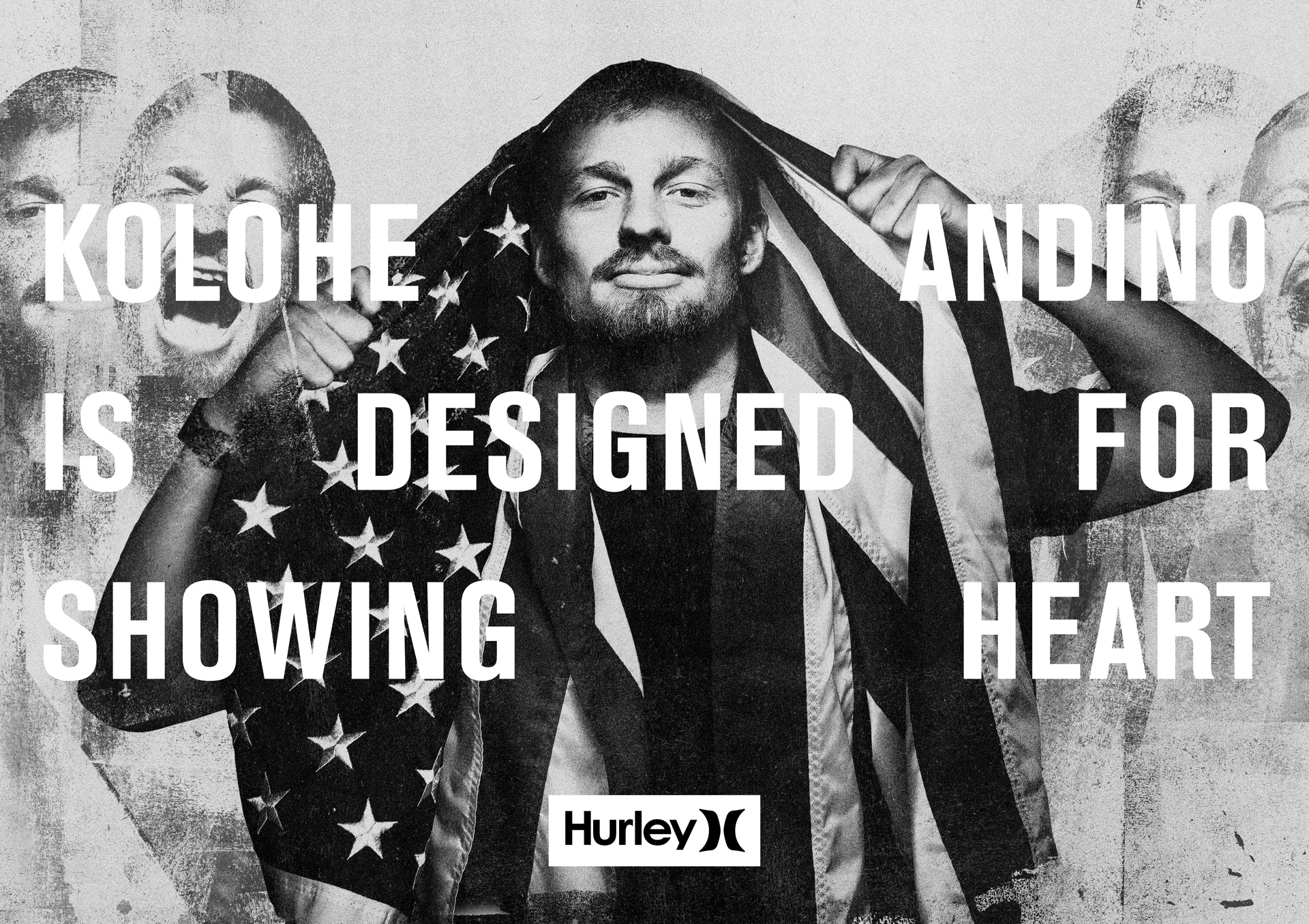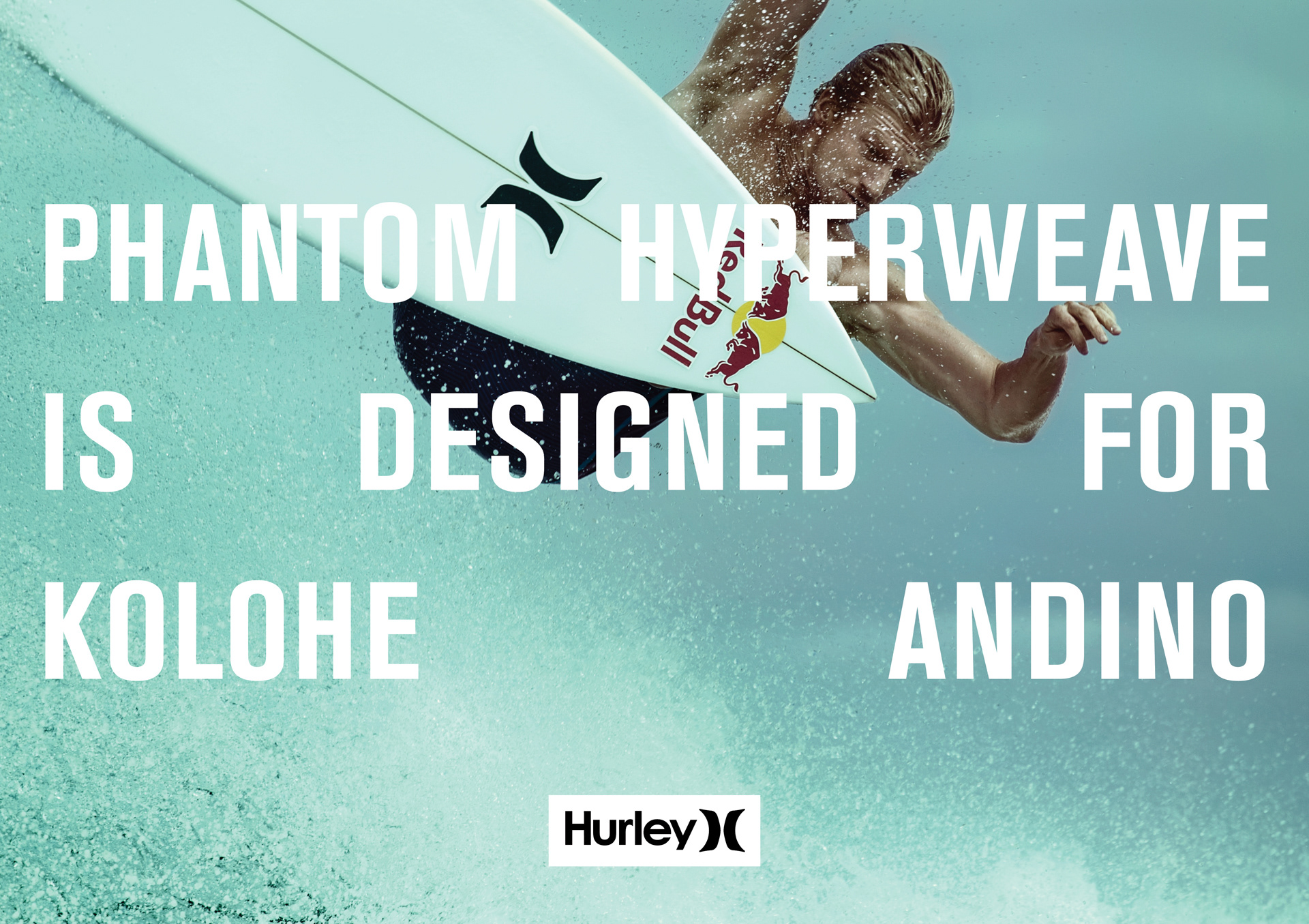 This microsite featured an in-depth look at the seasonal key board and athlete.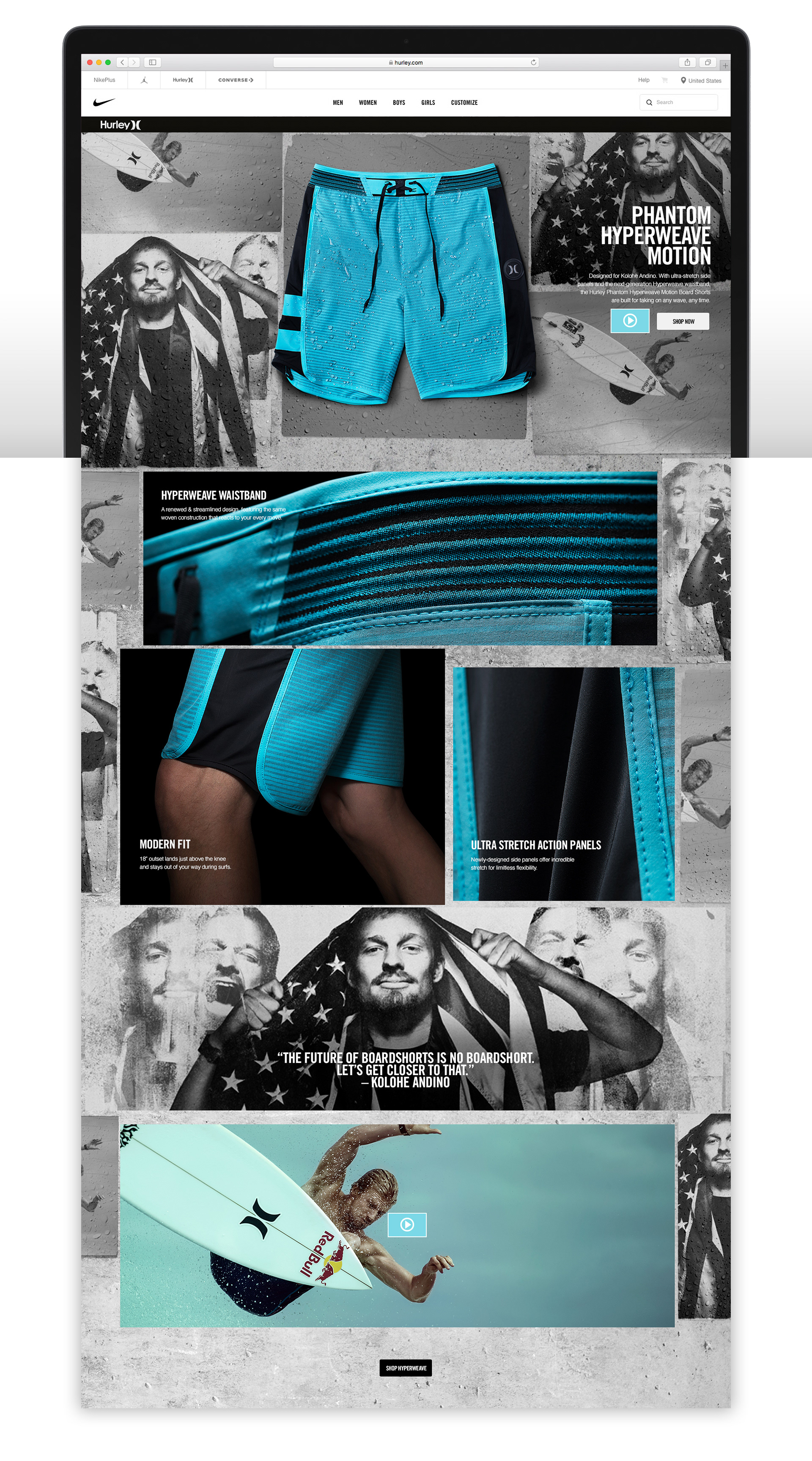 —
GIFS ON GIFS ON GIFS
A total of four key athletes and products were feature throughout the season. Gifs were made to give life to ads featuring athlete and product all in one image.